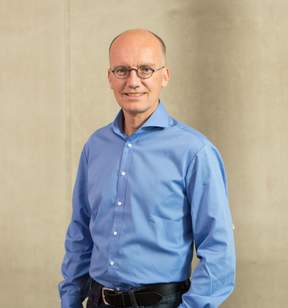 Carsten Weise, MD, PhD
Dr. Weise is a specialist in radiotherapy & radiooncology and molecular biologist. Since his doctorate on "High-Dose Rate Afterloading as an interstitial boost in the definitive radiation treatment of locally advanced prostate carcinoma", Dr. Weise has focussed on radiation therapy of prostate carcinoma.
Dr. Weise is an acknowledged expert in the treatment of prostate cancer and has been a member of the team of the West German Prostate Center since 2007.
Training
1982 – 1986
Study of molecular biology
University of Colorado, Boulder, USA
Conclusion: Bachelor of Arts, Biology
1989 – 1996
Studied human medicine at
the University of Cologne
1996-1997
Internship at St. Katharinenhospital, Frechen
Department of Radiology
1997-2004
Assistant physician in the clinic and polyclinic for radiotherapy at the University of Cologne, Germany
February 2004
Doctorate: High-dose rate 192 iridium afterloading as a
interstitial boost in definitive radiation treatment
of the locally advanced prostate carcinoma
2004-2007
Senior physician at the Clinic for Radiation Therapy and Radio-Oncology,
HELIOS Clinic Wuppertal
since July 2007
West German Prostate Center