Go to a prostate exam despite corona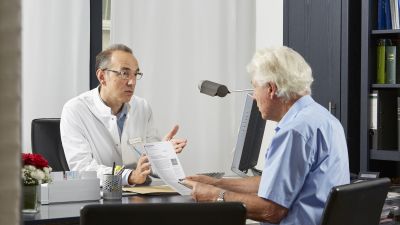 Every year, around 60,000 men in Germany are diagnosed with prostate cancer. This makes it the most common type of cancer for men. If the carcinoma is discovered early, it can be cured in more than 90 percent of cases.
This makes it all the more important, even in times of the COVID-19 pandemic, to take advantage of preventive examinations for early detection of prostate cancer, emphasize the specialists in urology at the West German Prostate Center in the KLINIK am RING. Unfortunately, however, many men skip the planned screening appointment for fear of infection with SARS -CoV-2 and accept that a cancerous disease will be detected too late. The German Cancer Research Center in Heidelberg also warns: "Cancer does not take the corona crisis into account! Patients should therefore not hesitate to have suspicious symptoms clarified".
Combination offers highest safety in prostate cancer prevention
"At present, the highest degree of certainty of early detection is achieved by a combination of PSA test, palpation and a special ultrasound examination through the rectum," explain the prostate experts. The examinations are painless and only take a few minutes. If a cancerous disease is suspected, tissue samples from the prostate ensure reliable results.